For the past decade, gray interior design has had its moment in the sun. Described as the "little black dress for your home," this monochromatic choice has been featured everywhere: from kitchen cabinets to accent walls—even ceilings. If you haven't experimented with this neutral before, we break down how to bring it into your new home design.
The Benefits of Utilizing Gray Interior Design
Incorporating gray into your living space offers quite a few advantages. First of all, as a neutral color it can promote a soothing sense of calm and peace. Secondly, it's a great backdrop for bolder accent colors, such as red, pink, or charcoal. Finally, it compliments almost any design style, from classic to contemporary. There's a reason it's been popular for so long!
How to Incorporate Gray Paint into Your Home Design
Cold vs Warm. Decide if you want a cooler, sleeker shade of gray or if you want a warmer feel for your space. Both can elevate a room—it really depends on your personal preference.
Undertones. Be sure to examine the undertones of various grays as you think about your overall design.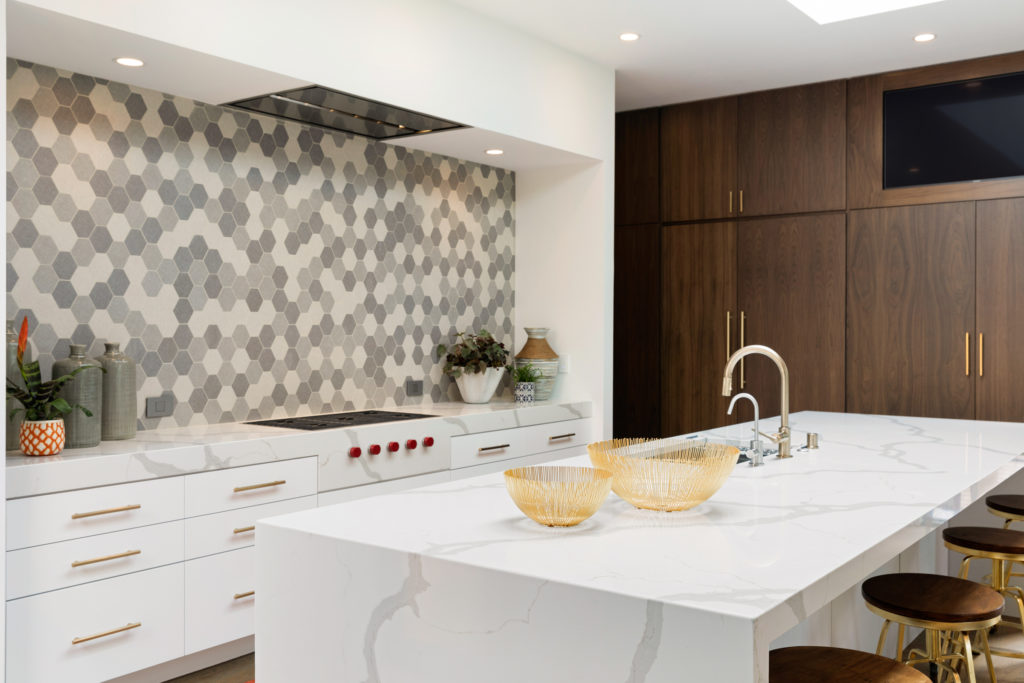 Pro-tip: if you're using a strip of swatches from a paint store, look at the darkest color. It's easiest to see the undertone in that one.
Bold vs Neutral. Do you want to pair your gray with other neutral colors? We recommend bright whites or dark charcoals. Or would you prefer brighter colors? Consider adding accents of turquoise to compliment a cooler gray or butter yellow for a warmer gray.
Natural Light. Where is light coming in, and what time of day will the room be most lived-in? Rooms with more north-facing windows benefit from warmer hues (because they already receive a nice, blueish light over the course of the day.) Since rooms with south-facing windows get direct sunlight, any gray will work beautifully. As for east- and west-facing rooms, experiment with your swatches over the course of the day to see what colors you like.

2022 Paint Color Trends
As we head towards a new year and a post-pandemic world, paint colors are continuing to trend soft, peaceful, and calming.
Currently, sea glass green is coming through as a top-trending color for the new year—not surprising seeing as green paint saw a 200% increase in online searches this year.
Is Gray Going Out of Style?
Never! Gray interior design will continue to be a trend for the foreseeable future. This beloved neutral has a lot of versatility and beauty to offer homeowners, especially as they look to build a place of their own.
Design the Home of Your Dreams
Now is the time to create a home you love from the ground up. Whether you have a Pinterest board exploding with custom home design ideas or want to utilize our expertise, the team at ADŌR will work with you to make a space you love to be in.
Peruse our past projects and read through our testimonials. When you're ready to build a bespoke home, let's start a conversation! We can't wait to hear what you're thinking.