You may be able to envision every detail of your custom home's interior, down to the very last statement curtain, but how much have you thought about the outside? An elegant exterior can reveal a lot about what's inside and is the first thing your friends and family will see when they come to visit. To help you get started, here are home exterior ideas to create stunning curb appeal that catches the eye of every passer-by.
ADŌR's Ideas for Curb Appeal
Let these ideas from our team of designers inspire you as you imagine the possibilities of your new home's exterior!
Custom Siding
If you're building a bespoke home, you should make it truly yours. Custom siding allows you to find just the right look and feel for your house. From color to texture to layout, the final outcome is yours to decide.
New Home Landscaping
Landscaping adds beauty and personality to your house. The best part about new home landscaping is you can decide how involved you want to be in your yard's maintenance. Want to cultivate a lush garden? We can leave space for that. Don't want to be bothered with yard work? There are gorgeous landscaping ideas (laying down an expansive stone patio comes to mind) that don't limit such routine upkeep.
Even your driveway and walkway can make a statement. Consider how beautiful a stone or brick walkway could look, especially under customized lighting fixtures.
Recessed Lighting
Investing in recessed lighting works wonders, especially when the sun starts setting at 4 pm. Plus, this type of lighting blends in seamlessly with your design. You'll be able to light up your residence so your house always appears warm and welcoming for your guests.
Landscape lighting flush against the house, trees, and shrubs lend a dramatic effect to your home's exterior.
Unique Front Door
When guests visit, greet them with an elegant and personalized front door. Consider the impact you can make when you add glass windows, choose a bold paint color, or go with a unique door design. A Dutch door, antique style, or simply a glossy finish can provide an ideal entrance.
Bonus: A beautiful front door can be a cheery contrast during our long, dark Minnesota winters.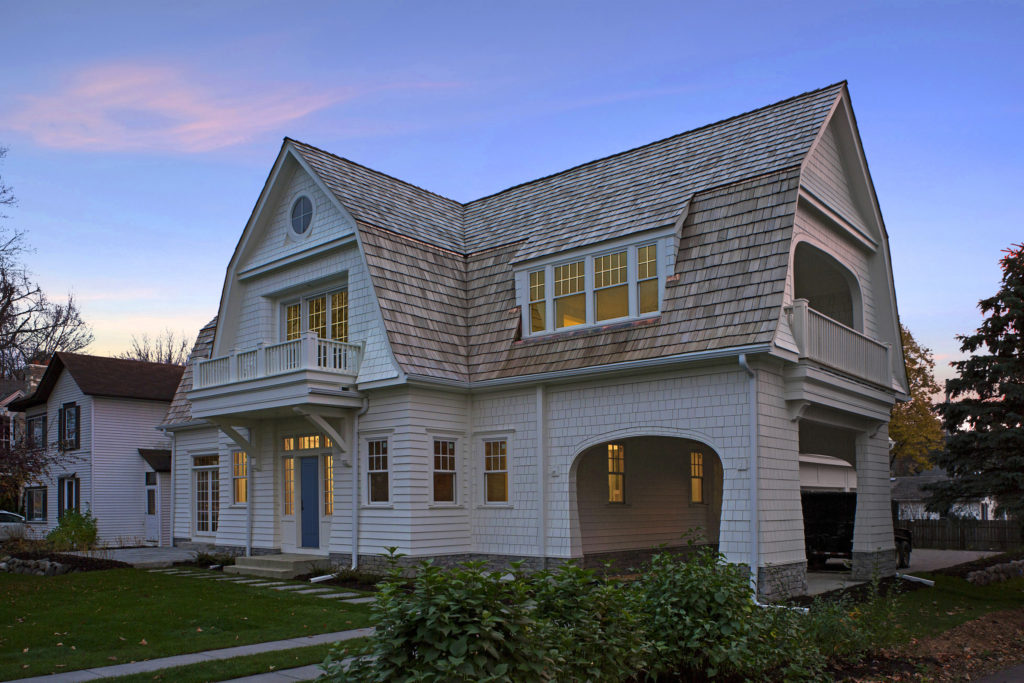 Customized Garage
As we're designing your bespoke house, there's something to be said for customizing your garage. A beautifully-designed garage door adds a sense of sophistication to the overall look and feel of your home.
Not to mention, you can take advantage of this added space and design out your own studio to nurture your passions, a spare bedroom for friends and family to enjoy, or insulated storage to hold valuables.
Architectural Details
Small architectural touches such as detailed molding, balustrade systems, or stylized window shutters elevate the aesthetic, giving it a personalized touch. Luckily, our team is well-versed in a multitude of architectural styles, including highly sought-after Victorian features.
Have a design dream in mind? Connect with us—we can bring it to life.
Make a Statement With Your Bespoke Home
You deserve a space that's beautiful inside and out. Our designers can talk you through these exterior home ideas to find the right blend for you. When you're driving up after a long workday, you'll be delighted to see your home, just the way you envisioned it.
Take a closer look at ADŌR Bespoke Home's unique process and approach to custom building. Come home to your dream house.