Even in the modern era, Victorian architecture remains distinctly picturesque. This British style has stood the test of time and remains a popular home-build style here in Minnesota. At ADŌR Bespoke Homes, we pride ourselves on being masters of many home design styles— Victorian-style new builds are no exception.
What is the Victoria Era?
The Victorian era denotes the reign of Queen Victoria over the United Kingdom, which spanned from 1837 – 1901. During this time, wealth increased at a rapid rate. At the same time, the middle class expanded, thanks in part to the Industrial Revolution. These advancements translated into more elaborate architectural features, still cherished and recognizable today.
What is Victorian Architecture?
Victorian architecture is known, first and foremost, for its ornate elegance. After all, this was a time to celebrate wealth and luxury. A few distinctive features that set it apart:
Pitched roofs with beautifully-detailed gables. These details create a stunning exterior, increasing your curb appeal.
Dignified columns. This addition is thanks in part to the Greek Revival style that re-emerged during this era.
Multiple stories, composed asymmetrically. Victorian-inspired structures are two to three stories, providing plenty of space to entertain, sleep, eat, cook, and spend time together. The asymmetrical exterior is a quintessential mark of Victorian architecture.
Wraparound porches. During this era, porches first began to come into fashion. By wrapping them around the house, there's room to enjoy plenty of sun or shade.
Stained glass accents. These embellishments elevate the exterior, providing a one-of-a-kind work of art to admire both inside and out.
Turrets or towers. Round or octagon towers are common indications of a Victorian-style new build. Inside, these structures make beautiful bedrooms or offices.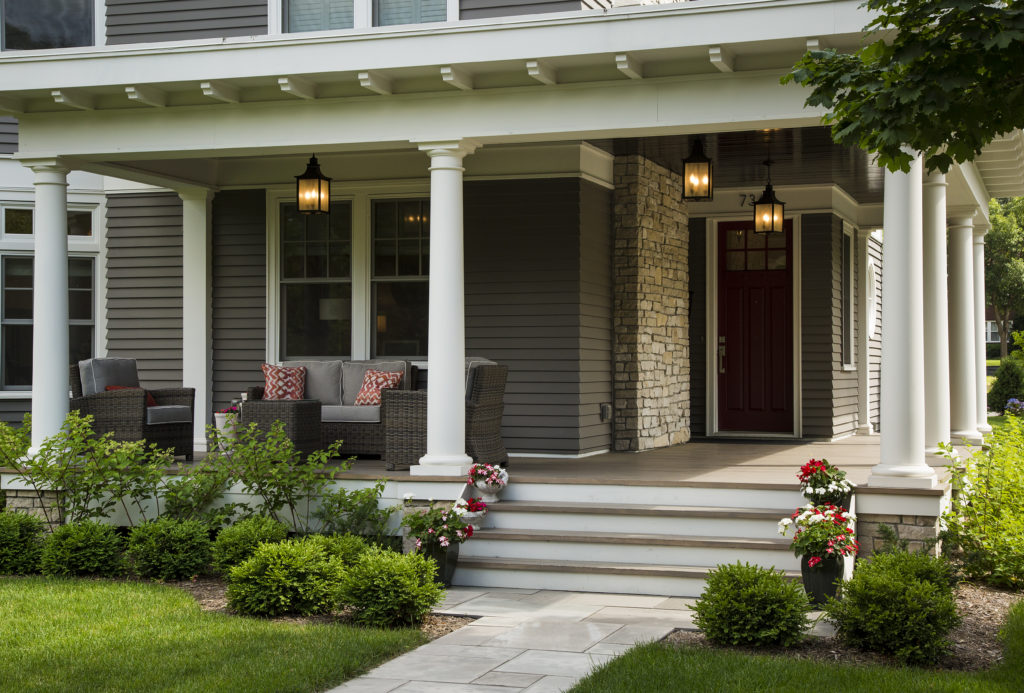 Inside a Victorian Home
After you're done admiring the exterior of a Victorian home, you'll want to venture inside. There, you'll typically notice:
Intricate layouts. From formal dining rooms to sitting rooms, defined spaces allow you to accommodate guests in multiple settings.
Dark wooden floors. These durable floors are often embellished with beautiful rugs. 
High ceilings. Expansive ceilings help your living spaces feel open and elevated, providing more natural light and ventilation.
Highly-decorated fireplaces. A beautiful fireplace can create a cherished focal point for your home design. After all, the Victorian era was all about coming together to read, chat, or simply sit around the fireplace.
When these elements are combined, Victorian homes are known for their charm, elegance, and beauty.
Of course, as the homeowner, you are invited to mix and match the specific elements that work best for your family and vision. Our dedicated team at ADŌR listens to your needs, designing and building a bespoke home by following your wishes.
Let's Build You a Custom Victorian Home
Are you dreaming of your own Victorian-style new build?
With unparalleled expertise, ADŌR Bespoke Homes can create spaces that bring together timeless historical inspirations and modern conveniences. Take a closer look at our latest Victorian Home in Saint Paul to see our completed work.
Let's create your dream house together—set up an initial consultation today!