There's a lot to love about living in the great state of Minnesota.In fact, according to an annual report published by the digital media company U.S. News, Minnesota is ranked #2 nationally for quality of life.
From the multitude of picturesque lakes to renowned school systems to good old-fashioned Midwestern comradery, there's a reason we have so much state pride!
And building a custom home here in the North Star State means creating a space that's just right for you and your family.
Why Build a Custom Home in Minnesota?

Go for Energy Efficiency.
When you're the one making decisions about your new home, you can choose energy efficient methods that are good for our planet and your budget. You can capture the elegance of old Minneapolis homes while incorporating modern conveniences that'll make life easier (and warmer!) Trust us—your utility bills will thank you.
Embrace Seasonality.
If you're considering building a home in Minnesota, you already know about our winter weather. But we can turn that into a positive. Big fan of winter sports? We can build custom spaces to store equipment, strength train, or showcase your favorite fan memorabilia.
Or would you love a family cozy room to snuggle during those frigid days? A qualified custom home builder can incorporate a fireplace, as well as warmer paint colors, gorgeous light fixtures, and rustic flooring to make the perfect room for Friday movie nights.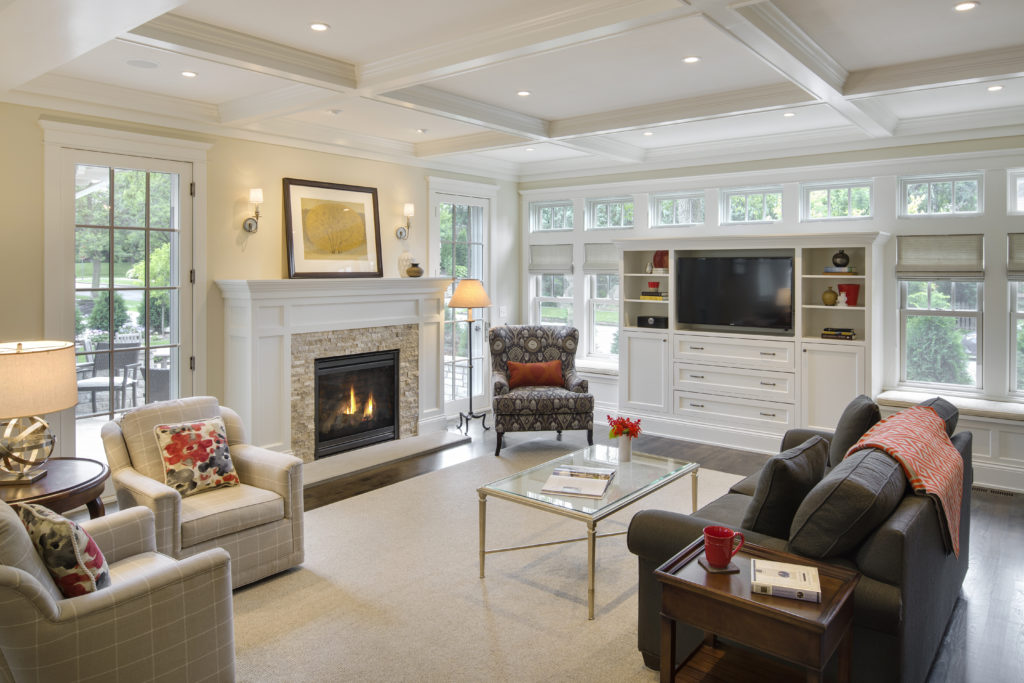 Skip the Competition.
Currently, the real estate market in the Twin Cities remains particularly competitive, with buyers continuing to outnumber sellers. When you choose to build instead of buy, you don't have to worry about outbidding or sacrificing inspections. You get to decide what's best for you.
Mix the Historic and the Modern.
Minnesota – particularly Minneapolis – boasts gorgeous historic homes and architectural traditions. But those homes aren't always in line with the times. Our innovative and experienced design team can create a home inspired by those timeless trends – including beautiful woodwork and customized built-ins – while adding in contemporary elements, including smart technology and work-from-home offices.


Know Your Home Inside and Out
When you decide to build a custom home, you have a unique insight into your foundation, materials, water management systems, and structural elements. You'll know how it's built from the ground up, so there won't be any surprises down the road.
How Much Does it Cost to Build a Custom Home in Minnesota?
Building a custom home here can vary in price, depending on the cost of materials, plot of land, as well as which Minnesota custom home builders you choose to go with. But don't worry: a trusted home builder will go over a timeline and projected budget so you have an idea what your dream home will cost.
ADŌR is Your Minnesota Custom Home Builder
At ADŌR Bespoke Homes, we take a lot of pride in the work that we do. Take a look at some of our favorite projects and see if any speak to you! Whether you're looking for a villa style home, a lakeside retreat, or your own bespoke house right in the heart of it all, our expert team has you covered.